After Midnight
Digital print on silk canvas | 250 x 133cm each
Installation view Lake Studio, Berlin 2018
After Midnight

---
It is now 2 minutes to midnight : the Atomic Scientists (Bulletin of the Atomic Scientists, january 2018) moved the Doomsday clock ahead 30 seconds, the closest we've been to midnight since 1953.
The statement explaining the resetting of the time of the Doomsday Clock notes: "
In 2017, world leaders failed to respond effectively to the looming threats of nuclear war and climate change, making the world security situation more dangerous than it was a year ago—and as dangerous as it has been since World War II. The greatest risks last year arose in the nuclear realm. North Korea's nuclear weapons program appeared to make remarkable progress in 2017, increasing risks for itself, other countries in the region, and the United States. Hyperbolic rhetoric and provocative actions on both sides have increased the possibility of nuclear war by accident or miscalculation ….
"
The images hang from the ceiling within the space, proposing an ambulation between them, creating an ethereal, labyrinthic and inviting structure. The silk allows them to slowly and slightly move, according to the passage of air in the room, enhancing the floating effect.
The proposition of a magnetic bug, a distorsion of physical laws.
What will happen after midnight?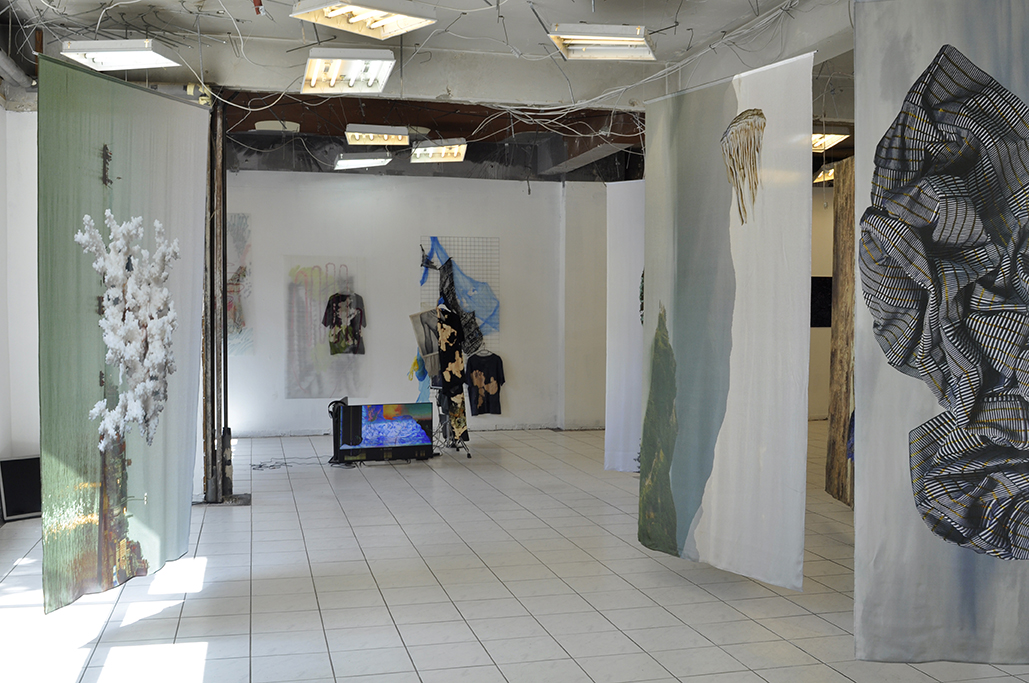 After Midnight
Digital print on silk canvas | 250 x 133cm each
Scrolling, Scroll, Scrl exhibition views, +DEDE, Berlin 2018
with works in the back of Flavio Degen and Baptiste Roca
Studio exhibition view, Alicja Kwade Studio, Berlin 2019
with works of Alicja Kwade, Adrian Lohmüller, Adam Raymont, Adam Fearon, Baldassare Ruspoli, Calvin Sangster, Dora Durkesac, Daniela Macé-Rossiter, Igor Bleischwitz, Jeremy Brann, Natalie Brück, Keegan Luttrell, Paulette Penje, Valentin Hertweck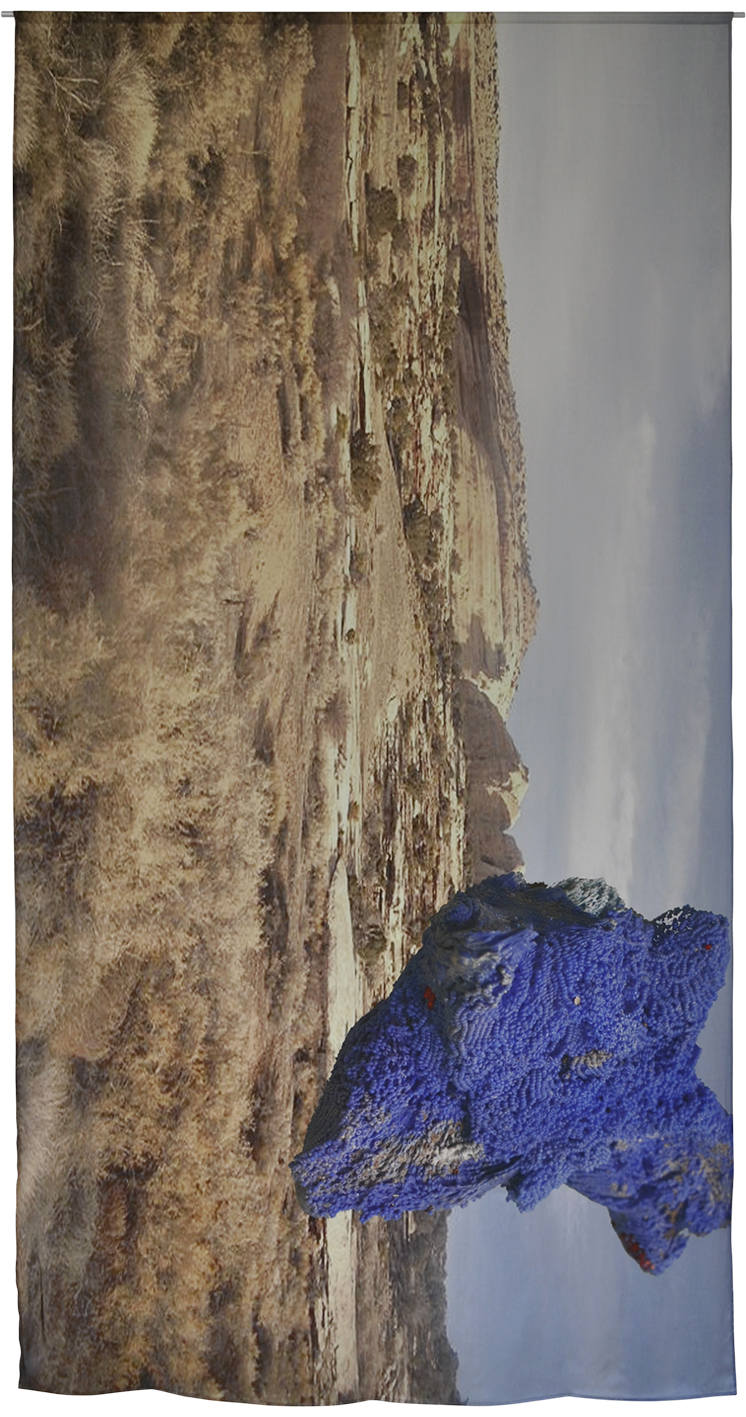 After Midnight
Digital print on silk canvas | 250 x 133cm each