Studio Alicja Kwade Exhibition
---
Exhibition
Studio Alicja Kwade, Berlin
12-13.01.2019
Group exhibition with Alicja Kwade, Adrian Lohmüller, Adam Raymont, Adam Fearon, Baldassare Ruspoli, Calvin Sangster, Dora Durkesac, Daniela Macé-Rossiter, Igor Bleischwitz, Jeremy Brann, Natalie Brück, Keegan Luttrell, Paulette Penje, Valentin Hertweck

---
Scrolling, Scroll, Scrl
---
Exhibition
+DEDE, Berlin
11-15.07.2018
Live Streams have allowed communities to follow events as they are happening live, as more and more platforms are proposing streaming tools, individuals around the globe are tuning in and tuning out, projecting themselves into a live reality. Those parallel realities created through the stream of data can be used as a tool for appropriation of public space but also as a dislocating mechanism for the surrounding environment hence creating another reality, one that resides lost in translation, in the fleetingness of the moment.

Group exhibition with Guilhem Causse, Flavio Degen, Yusuke Taninaka, Daniela Macé-Rossiter, Baptiste Roca, Laura Yuile

curated by Tristan Deschamps

+DEDE
---
---
Matinée
---
Exhibition
rs20, Berlin
23.06.2018
Group exhibition with Esben Holk, Agne Juodvalkyte, Zoë Claire Miller, Peter Odinzow, Daniela Macé-Rossiter, Björn Streeck, Oystein Aasan, Lotta Bartoschewski, Felix Becker, Samantha Bohatsch, Lena Marie Emrich, Mathias Euwer, Josephine Hans

curated by Lena Marie Emrich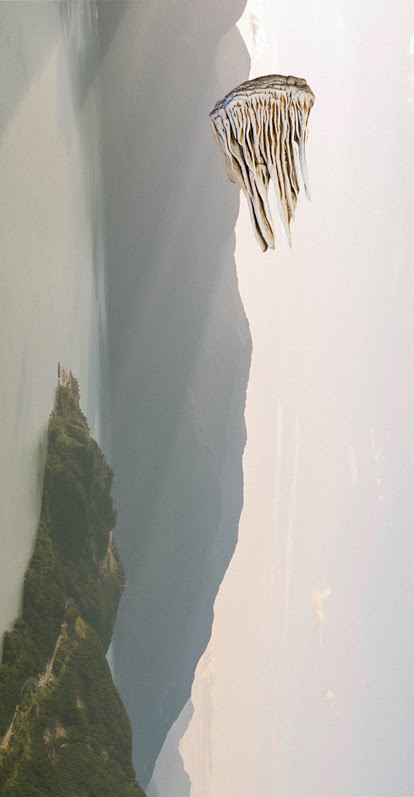 It's hot! It's lake time!
---
Exhibition
Lake Studios, Berlin
09-10.06.2018
Group exhibition with Michael Augustinski, Kaouro Shibuta, Daniela Macé-Rossiter (photo above), Dominique Kleiner

Performances by Nobutaka Shomura and Kazuma Glen Motomura

curated by Marcela Giesche

lakestudiosberlin.com
---
Sur Rendez-Vous
---
Exhibition
Galerie Arnaud Deschin, Paris
01-31.12.2017
Group exhibition with Jeunghae Yim, Marcus Kreiss, Stella Sujin, Constance Camus Govoroff, Catalina Niculescu, Laura Lindlief, Hélène Garcia, Tiphaine Calmettes, Sophie Kitching, Marc-Antoine Serra, Lucille Uhlrich, Anne Le Troter, Ibai Hernandorena, Nicolas Milhé, Bertrand Lacombe & Sophie Dejode, Francisco da Mata, Vincent Ceraudo, Eleonor Klène, Cyril Verde, Xavier Mary, Vincent Ganivet, David Evrard, César Chevalier, Art Dech, Cécile di Giovanni, Cima Rahmankhah, Daniela Macé-Rossiter, Ghislaine Vappereau, Sophie Boursat, Rémy Brière, Jérôme Cavaliere, Véronique Bourgoin, Philipp Schwalb, Marcel Huppauf, Matthieu Clainchard, Jonas Locht, Michael Debatty, Georges Autard, Quentin Spohn, Baptiste Rabichon, Nicolas H Muller, Laurent Perbos.

curated by Arnaud Deschin
Afterimage
---
Exhibition
Schlesischestr.38a, Berlin
09-16.12.2016
---
Aequilibrium
---
Exhibition
Hochparterre, Berlin
17-24.06.2016
with Daniela Macé-Rossiter and Veronika Schumacher

---
Magnétique
---
Exhibition
Studio Chérie, Berlin
22.05.2016
Installation by Daniela Macé-Rossiter

Performances by Shiri Lukash & SoRA, Derck Litte & Robin Koek, JØRCK